Pick a Car
Step 1
We offer a variety of manual & automatic cars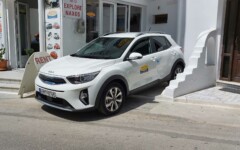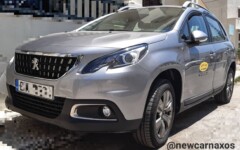 Select Your Destination
Step 2
Sandy beach or a traditional village?
Our Services
Step 3
We offer a variety of services for a streamlined holiday experience
Free pick up and drop off to the port, airport or your lodging
Free map of town and island
testimonials
Clients About Us
Michela A
The most trustworthy and wonderful family business to rent from. I emailed with Christine several times before we arrived and they went out of their way to help us out. We were able to rent a newer, very clean fiat panda for a good price and it got us around the whole island. They will pick you up at the port and you can drop your car off there before you leave. When we come back we will definitely rent with them again.
Fiat Panda
Miranda D'Onofrio
Το προσωπικό ήταν πολύ ευγενικό και μας πρότεινε ενδιαφέροντα μέρη για να δούμε στη Νάξο. Η ενοικίαση του αυτοκινήτου είναι φθηνή και μπορείτε να επικοινωνήσετε ανά πάσα στιγμή για προβλήματα ή αμφιβολίες.
Συνιστάται
Fiat Panda
George Brown
Highly recommend this family run rental company.
They were so nice to us and very professional.
We had a small problem to overcome and they helped us big style! Our car was in perfect condition and was clean and had no problems with it at all.they also gave us a good price for the 12 days we had it.we are so grateful to them.we used the car to travel all over Naxos and it handled the steep roads very well.
We will use new car rentals again.thanks so much again .
George and Yvonne. 09/2018
Returned to Naxos recently and rented a fiat convertible , fantastic,all arranged by email.
Car was clean and in very good condition.thanks again guy's.and big thanks for the ?.09/2019
Fiat 500
George Brown
Εύκολο και αποτελεσματικό! Η κράτηση, η ενοικίαση και η επιστροφή ενός αυτοκινήτου δεν ήταν ποτέ πιο εύκολη!
Ευχαριστώ
Fiat 500
Karen Schoof
Highly recommend! Hired rental cars on 3 different islands & I found New Car to be reasonably priced and honest to deal with. Plus I was looking for an automatic and they were the first to give me a "true" automatic (like in US); not the automatic combined with a manual transmission. On top of that, they had the adaptor to plug in my i-phone in the car which other car rentals on Naxos didn't offer (no USB port in cars). They're both lovely people to deal with! Great experience!
Hyundai i10 Automatic
Χρήστος Αναγνωστόπουλος
Καλύτερη εμπειρία ενοικίασης αυτοκινήτου που είχα ποτέ. Εύκολα, ευγενικά, υπέροχο αυτοκίνητο. Τους βρήκα από την βαθμολογία τους 5 αστέρων στο Google και το αξίζουν. Ευχαριστώ και συγχαρητήρια
Hyundai i10 Automatic